Cycling in a unique landscape with dunes, polders, schurvelingen over beautifully landscaped cycle paths. Explore Ouddorp and its surroundings by bike and enjoy the fresh sea air.
A carefree holiday also means to explore the area at leisure. Even more convenience is getting your bike delivered to your door!
Holiday home in Ouddorp | Ouddorp Connection is working together with RentTourBuy, the local bicycle rental company that brings your choice of transport to your holiday home and also collects them again!
The assortment is very diverse, from city bike to E-scooter and from E-Bike to Bakfiets.
RentTourBuy rents, tours and sells bicycles, tandems, Segways and E-steps.
If you want to rent a bike, which bike? booking is easy via the website.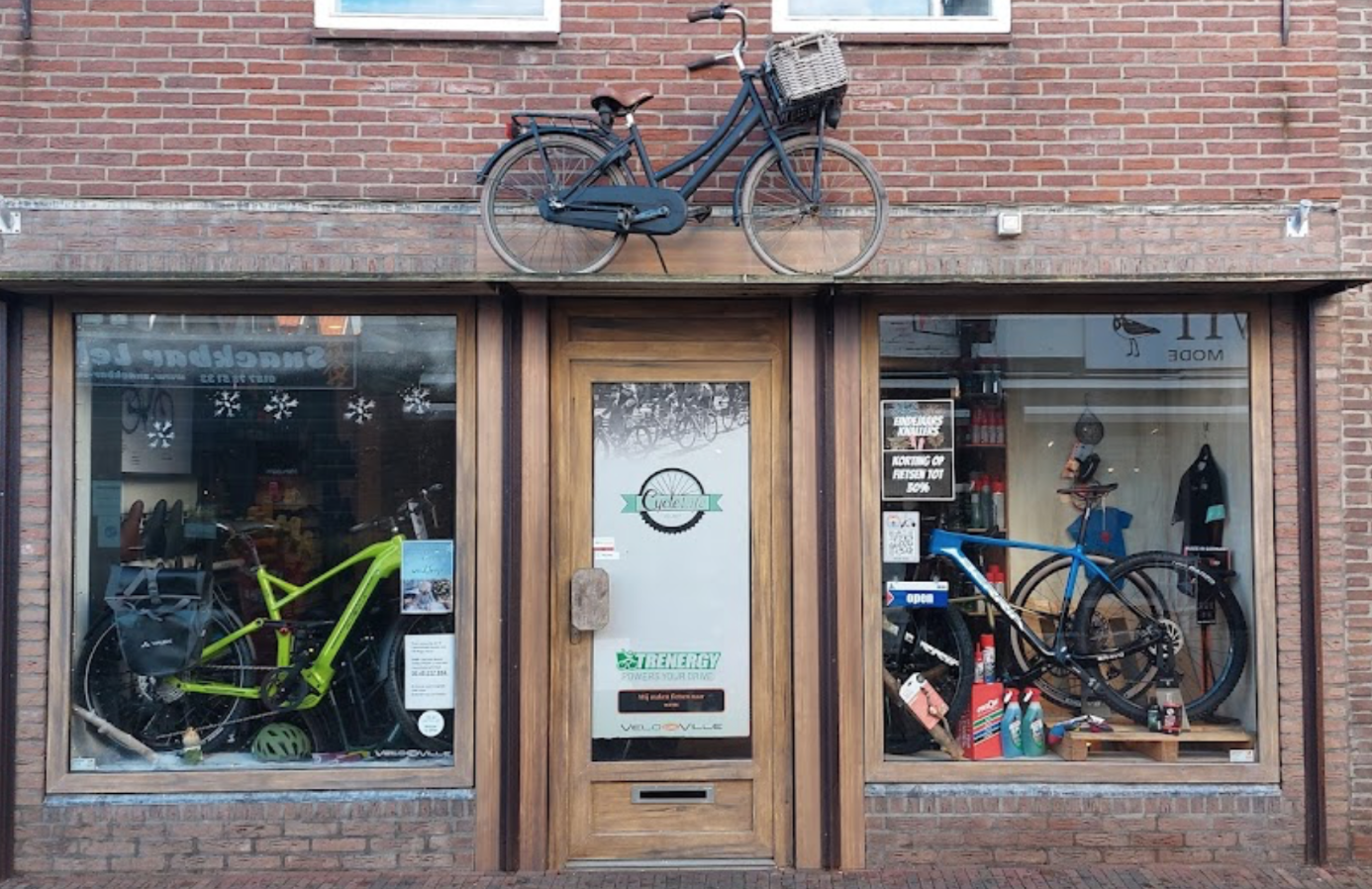 Cyclelife - Ouddorp
Deze fijne fietsenwinkel in Ouddorp verhuurt ook fietsen. En als ze worden verkocht en gemaakt, dan weet u dat het met de verhuur ook goed zit. Ga er lekker een dagje op uit met als startpunt het centrum van Ouddorp. Bij Cyclelife huurt u stadsfietsen, racefietsen, mountainbikes, fietskarren, kinderzitjes en nog veel meer. Met andere woorden: bij Cyclelife huurt u alles om met het complete gezin, een groep vrienden of alleen op pad te gaan. U huurt al vanaf een paar euro per dag een fiets. Alle informatie vindt u op de reserveringspagina. Reserveren op zondag? Dan kunnen de fietsen vanaf zaterdag 17.00 uur worden opgehaald. 

Klik hier voor de website.
Nieuwe afhaallocatie
Cyclelife Fietsverhuur Raadhuisstraat 2, Ouddorp. Direct naast de winkel.

Openingstijden
Dinsdag tot en met vrijdag: 10.00 uur tot 18.00 uur Zaterdag: 10.00 uur tot 17.00 uur. Zondag en maandag gesloten